Vacature: [PhD] Designing Intelligence – Socially-Aware Conversational Robots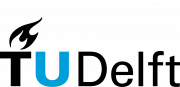 Faculty/Department
Faculty of Electrical Engineering, Mathematics & Computer Science
Job Type
PhD
Scientific field
Engineering
Hours per week
32-38
Salary
2395,00 - 3061,00
Desired level of education
University graduate
Challenge
Develop AI and machine learning algorithms for conversational social robots
Change
Humans and AI designing the future in dialogue
Impact
Creation of a conversational hybrid-intelligence for collaborative design settings
Job description
In this position you will have the possibility to develop AI and machine learning algorithms that enable conversational social robots to partake in and contribute to collaborative design settings. This position will have a strong focus on working with data gathered from sensors such as audio, video etc. to explore how verbal and non-verbal communication see in humans can also be used for human-robot interaction. Therefore, the ideal candidate should have a background in computer science/engineering. He/she should be enthusiastic about developing interactive conversational systems and carry out human-robot experiments in real-life settings. He/she should be interested in collaborating with and learning from colleagues in industrial design. Target venues for publication include, next to top tier journals, the international conference of human-robot interaction (HRI) as well as the interactional conference of multi-modal interaction (ICMI).
Together with 3 other PhD students the candidate would be a part of the new Designing Intelligence lab that works on investigating how humans and an artificial intelligence can work together creatively over extended periods of time. The goal of the Lab is to move the idea of design thinking closer to that of artificial intelligence, developing new types of design methods to help design professionals in their design processes.
The Designing Intelligence Lab is a collaboration between computer science and industrial design and is led by Catharine Oertel and Senthil Chandrasegaran. Successful candidate will be affiliated to the Faculty of Electrical Engineering, Mathematics, and Computer Science (Section: Interactive Intelligence) but will collaborate closely with the Faculty of Industrial Design and Engineering.
The Interactive Intelligence (II) section focuses on socially interactive, intelligent agents. They research the intelligence that underlies and co-evolves during the repeated interactions of human and technology "agents" who cooperate to achieve a joint goal. Their research program aims for synergy and social interaction between humans and technology, to empower humans in their social context. The new technological challenges we face arise from the need to integrate Artificial Intelligence, Cognitive Engineering, and behavioural sciences.
Requirements
A Master's degree in computer science, prior experience with AI and/or speech technology is a plus
Enthusiasm towards research
Interest in collaborating with colleagues from Industrial Design
Willingness to teach and guide students.
The ability to learn fast, to communicate well, and to be willing to experiment with new research practices and methods.
Proficiency in expressing yourself verbally and in writing in English.
The ability to work in a team, take initiative, be results oriented and systematic.
Conditions of employment
TU Delft offers DAI-Lab PhD-candidates a 5-year contract (as opposed to the normal 4-years), with an official go/no go progress assessment after one year. Approximately a fifth of your time will be allocated to developing ground-breaking learning materials and educating students in these new subjects.
Salary and benefits are in accordance with the Collective Labour Agreement for Dutch Universities, increasing from € 2395 per month in the first year to € 3217 in the fifth year. As a PhD candidate you will be enrolled in the TU Delft Graduate School. The TU Delft Graduate School provides an inspiring research environment with an excellent team of supervisors, academic staff and a mentor. The Doctoral Education Programme is aimed at developing your transferable, discipline-related and research skills.
The TU Delft offers a customisable compensation package, discounts on health insurance and sport memberships, and a monthly work costs contribution. Flexible work schedules can be arranged. For international applicants we offer the Coming to Delft Service and Partner Career Advice to assist you with your relocation.
Additional information
Check the website:
TU Delft
For further information please contact Catharine Oertel Om hier een e-mailadres te tonen moet javascript aan staan ) in the Computer Science Faculty.