Sponsor: 5CA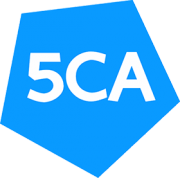 We are 5CA. We work with well-known companies in the technology industry to optimize their customer experience (CX). We have done so for the past 20 years and use our experience and best practices to consult with our clients and help execute their CX & support strategy.
We're focused on three industries: Video games, consumer electronics, and eCommerce. While contact center services are our core business, we also operate as strategic advisor when it comes to customer experience and application of technology in the contact center environment.
For our contact center services, we use a mix of onsite and remote agents. A highly flexible and dynamic model, which ensures that we can provide our clients with the right foundation to deal with challenging situations. We provide omnichannel support in a wide variety of languages, always using the latest technological innovations like Artificial Intelligence and Machine Learning. We're not your typical contact center. You won't find any cubicles here.
We're headquartered in Utrecht, The Netherlands, with offices in Los Angeles, USA, and Buenos Aires, Argentina. 5CA offers a fast-paced, dynamic workplace where every day is different and developments take place over the course of days, not months.
5CA's culture is shaped by a young and talented workforce hailing from all corners of the globe with a thirst for new and exciting technology and games as the binding factor. The 5CA workforce is a community of gamers, techies, and geeks. 5CA has a flat hierarchy and every team member is encouraged to bring out the best in themselves and act beyond the scope of their job description.
Always striving to be on the forefront of Customer Experience technology, 5CA is exploring ways to use Artificial Intelligence to better serve its customers.
Interested in a career in Artificial Intelligence? Subscribe to 5CA's mailing list and you'll be the first to learn about new opportunities at 5CA!