Sponsor: PwC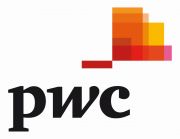 Shape your Digital Future
Do you want to take the lead in the digital era? Let's bring business, technology, and experience together to shape your personal value proposition within the digital world. We are looking for creatives, design thinkers, business strategists, concepts developers and tech lovers. Will become our Next Digital Leader and help us in solving important problems and building trust in society?
About PwC
Yes, PwC audits companies. Yes, PwC gives tax advice. Yes, PwC offers consultancy services. All true, we've done so for decades. But did you know that PwC also tinkers with many emerging technologies and applies these with our clients in the real world? Curious about what it means to put your digital, technical and analytical skills to work at PwC?
Because we offer so many different technology services we need people with different experiences to help us deliver them effectively. Maybe you're studying a Technology or IT-related subject and you know your Hadoop from your R and your Cloud from your Hana.
We're looking for people who are excited about harnessing opportunities presented by emerging technologies and influencing business. And doing that in a world that's changing at an incredible rate.
Working at the forefront of emerging technologies
From Artificial Intelligence to Augmented Reality, Blockchain to Drones, Robots to the Internet of Things, and 3D Printing to Virtual Reality, we're on top of the megatrends. New technologies are emerging all the time, and we're helping our clients to explore how they can harness and use them to their organisations' advantage. That requires an entrepreneurial attitude, so we do things first and ask permission later.
For example, we've just opened a 'drone centre' in Poland, to find out how this technology can benefit our clients. We have purpose in what we do and edge in how we approach it.
We created the Hive in our Belfast office. A dedicated space for imagining, creating, exploring and delivering digital transformation. It includes our first 'Innovation Lab' in Europe – a specialist hub to bring together the best talent from around our global network to tackle our clients' biggest business challenges.
Contact
For more digital events, internships or career opportunities check pwc.nl/next-digital-leader or contact our digital recruiter:
Rens Daniel de Koning
T: +31(0)6 57 13 62 64
M: Om hier een e-mailadres te tonen moet javascript aan staan