Sponsor: ML6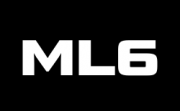 ML6 WE ARE MACHINE LEARNING EXPERTS ON A
MISSION TO EMPOWER LEADING BUSINESSES WITH
INTELLIGENT TECHNOLOGY.
ML6 is a team of
machine learning experts
on a mission to empower leading businesses with intelligent technology.
ML6 is the fastest growing AI company in Belgium. ML6 focuses on building and implementing tailored self-learning systems from A to Z for its customers, by applying the latest advancements in academic research and innovation to its customer's challenges.
We are trusted by
global leaders
in a.o. Manufacturing, Retail, Banking, Insurance, Media &
Entertainment, Business services and Logistics. We have a close partnership with Google Cloud Platform. As a certified Google Cloud Premier Partner, we mainly use Google Cloud solutions for our machine learning applications.
Through our offices in Belgium, The Netherlands, United Kingdom and Germany we service customers across Europe with the best that ML has to offer.
People are our main asset and everyone at ML6 is committed to unleash the power of data with their expertise in AI and their pragmatic approach.
We are
proud of our young team
who are passionate about technology, focus on excellence in delivery, bring the best in others, believe in doing good and take ownership to make things happen. We offer an international environment with interesting and exciting assignments to our employees.
We believe in flexibility, autonomy and teamwork and we enjoy being challenged with a wide variety of tasks that we encounter. Every day is full of
learning opportunities.
We are expanding our team and we are looking for enthusiastic team players to join us in our
mission and to build the future of AI.
So please visit our website www.ml6.eu and check the
Careers section
.